'Lufu'  e inimigo da tribo Jamirantes(que é a tribo onde mora a turma) e também dono da tribo Pinheiros do Campo.Ele e um gato maligno e pai de Meowin.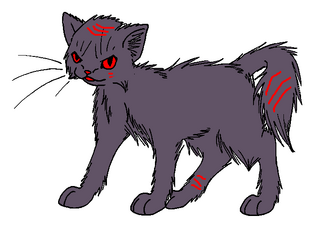 Aparência
Edit
Sua pele pareçe ser um roxo escuro,tem vários machuicados e marcas de garras pelo corpo,seu nariz e olhos são vermelhos.
Personalidade
Edit
Ele e bem mal,ataca todos e teve uma vida horrível,e inimigo principal de Bamboo e também ele que mandou Meowin ser mal.
Ad blocker interference detected!
Wikia is a free-to-use site that makes money from advertising. We have a modified experience for viewers using ad blockers

Wikia is not accessible if you've made further modifications. Remove the custom ad blocker rule(s) and the page will load as expected.